Soft, pretty, feminine curls are a favorite wedding day look. The style also suited for special occasions like a bridal shower, engagement photos, or rehearsal dinner.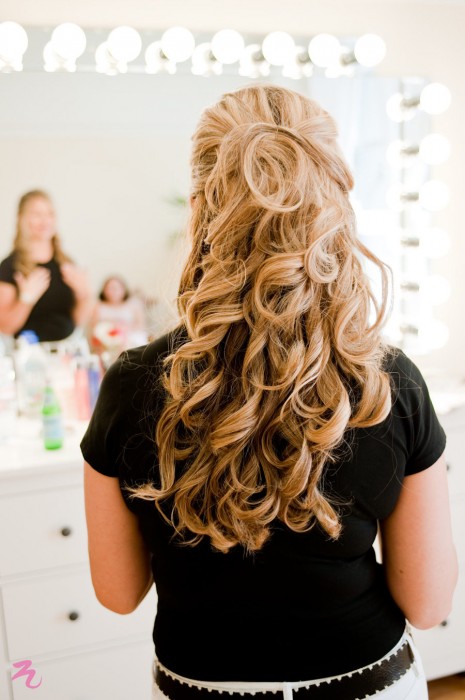 Until recently, we used the hot roller and hair spray combo for our ringlet needs, but the look never lasted, and we couldn't get enough control over the size and shape of the curls. We went in search of something better and found the
Remington Curl Wand
.
Wowza! The
clip-less curling iron takes a little practice but the hot temperatures and unique shape produce a perfect curl with staying power. The wide base creates lift and volume at the roots and the tapered tip gives a springy curl to ends.
Having trouble perfecting your method? Check out
this
video. Not us (we're camera shy) but very helpful! The wand retails at about $25 and we've seen it available at Target, Amazon, Ulta and even CVS.
*We aren't affiliated with Remington or the Curl Wand in any way, we're just sharing a product we're fans of. We think you'll be a fan too.